Public Works Department

330 Bennett Street, Livingston MT 59047
Shannon Holmes, Public Works Director 406-222-5667

Each Livingston Resident experiences Public Works Services every day, whether drinking water, flushing a toilet or driving on the streets. Public Works helps make the city beautiful, livable and safe for all residents.
Exciting things are happening in our Downtown!
Stay informed here:
improvelivingston.com

Map of the Downtown area being worked on in 2019: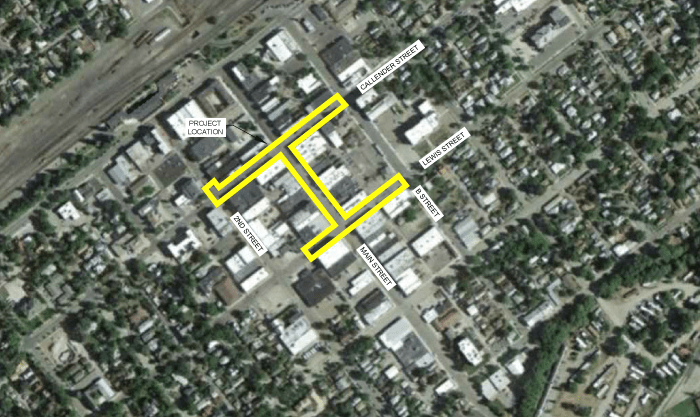 Office Hours
Monday - Friday
7:00 a.m. - 12:00 p.m.
1:00 p.m. - 4:00 p.m.